A Selection of books on First Nations Theology,
ATF Press
HERE
About the Series Editors
Anne Pattel-Gray is a First Nations scholar who has been a fervent advocate of First Nations' rights, issues, culture and spirituality. Her works include, Through Aboriginal Eyes and Aboriginal Spirituality, Past, Present and Future. Her acute consciousness of the influence of colonialism has moved her to re-interpret the Biblical narrative.
Norman Habel is Hebrew scholar who has long been involved in Biblical interpretation being editor of The Earth Bible Series. He has also become colonial conscious having listened to the Rainbow Spirit Elders and a range of First Nations leaders including Anne Pattel-Gray. A recent volume that reflects his colonial awareness is Acknowledgement of the Land and Faith of Aboriginal Custodians after Following the Abraham Trail.
---
Struggling to Believe? The Journey of One Contemporary Believer
Tony Doherty, Garratt Publishing 8 November 2023
Further details HERE
It can be hard, almost impossible these days, to have a fruitful conversation about God. How do we express to others and ourselves the ground of our being, the source of all life and being, the ultimate mystery? In a world full of surface realities and humdrum concerns, a genuine effort to speak of God calls for all our life's experiences.
---
New practical theology book to be launched next week
13 July 2023
You are invited to attend the launch of Encountering God: Practical Theology and the Mission to Heal, edited by Robert (Bob) Dixon and Mary Eastham and published by Coventry Press. The launch will take place at 5 pm next Thursday, 20 July, at Catholic Theological College in East Melbourne.
The Vice-Chancellor of the University of Divinity, Professor Peter Sherlock, will launch the book.
Encountering God is a collection of 14 papers initially presented at the 2020 online conference of APTO, the Association of Practical Theology in Oceania.
See Invitation above
Light refreshments will be served, and copies of the book will be available at a special launch discount price of $30 (normally $34.95).
______________________________________________________________________________________________________
Book Review:The Voice to Parliament Handbook
By Columban Fr Peter Woodruff, Columban Bulletin, 15 June 2022 HERE
__________________________________________________________________________________________________
Book Release
The Voice to Parliament Handbook
Thomas Mayo, Kerry O'Brien

The Voice to Parliament Handbook is an easy-to-follow guide for the millions of Australians who have expressed support for the Uluru Statement from the Heart, but want to better understand what a Voice to Parliament actually means.

'We invite you to walk with us in a movement of the Australian people for a better future.' These words from the Uluru Statement from the Heart are a heartfelt invitation from First Nations People to fellow Australians, who will have the opportunity to respond when the Voice referendum is put to a national vote by the Albanese Government.

Indigenous leader Thomas Mayo and acclaimed journalist Kerry O'Brien have written this handbook to answer the most commonly asked questions about why the Voice should be enshrined in the Constitution, and how it might function to improve policies affecting Indigenous communities, and genuinely close the gap on inequalities at the most basic level of human dignity.
Further details HERE

Published by Hardie Grant Explore

Collaborators in Ministry
Brian Lucas,
St Pauls Publications, RRP A$29.95
Since the Second Vatican Council there has been a significant theological development of the church's understanding of the involvement of lay people in ministry. There has been a notable shift from a time when the clergy led and lay people followed, to lay people "filling in" where there was a shortage of clergy, to the present appreciation that all the faithful are called to share in the church's mission by virtue of their baptism.
This work will assist both lay people and clergy to understand the principles of a collaborative approach to ministry. In doing so, it contributes to the ongoing discussion of how to re-imagine the way lay people and clergy can work together in fulfilling the missionary mandate bequeathed to the Christian community by Jesus Christ.
Further details [HERE]
Father Brian Lucas is a priest of the Archdiocese of Sydney. After 10 years in parish and cathedral ministry he spent 12 years as the secretary and financial administrator of the Archdiocese of Sydney and 13 years as the general secretary of the Australian Catholic Bishops Conference before his current appointment as the national director of Catholic Mission. Father Lucas has academic qualifications in law, theology, general studies, and religious education. He is a co-author of Celebrating with Children and the Church Administration Handbook and author of Pleasing to God: The Call to Church Administration (all published by St Pauls Publications).
_________________________________________________________________________________________________
An Indigenous Voice to Parliament: Considering a constitutional bridge – Revised Edition
Frank Brennan
Now in stock (11 May 2022)
RRP $24.95
Your price $24.95
Sophia BookClub $21.21
Further Details HERE
Frank Brennan – Catholic priest and human rights lawyer – has been an advocate for Indigenous rights for 40 years. He was a member of the Langton-Calma committee on the co-design of the Indigenous Voice.
In February 2023, Garratt Publishing released Frank's book, An Indigenous Voice to Parliament, where he outlines the difficult path travelled by Aboriginal and Torres Strait Islander leaders and their supporters to get to the current referendum question. Drawing on his extensive knowledge and experience, Frank familiarises the reader with the journey that has led to the Referendum. He proposes additional ideas for discussion and, importantly, presents a balanced outline of both the 'Yes' and 'No' cases.
Following the recent events surrounding the referendum debate, Frank has revised this bestselling book.
The revised edition includes the addition of an Epilogue:
The Failed Quest for Bipartisanship on the Voice, that addresses the new events surrounding the referendum debate.
It also includes additional appendices:
22 November 2022 letter to Prime Minister Anthony Albanese.
5 March 2023 letter to Prime Minister Anthony Albanese and the leader of the oppostion Peter Dutton, outlining his intention to present proposals to the parliamentary committee regarding amendment to the words of referendum that will be put to the people.
Suggested Amendments to the Constitution.
An Indigenous Voice to Parliament is a unique, informed, and up-to-date analysis of this topical debate. It is ideal for anyone wanting to understanding what an Aboriginal and Torres Strait Islander Voice to Parliament will actually mean so they can be better informed before casting their vote.
__________________________________________________________________________________________
An indigenous Voice to Parliament: Considering a Constitutional Bridge
Frank Brennan, RRP $24.95
Garratt Publishing. Further details HERE
Australians will soon be asked to vote in a referendum asking 'Do you support an alteration to the Constitution that establishes an Aboriginal and Torres Strait Islander Voice?'
Frank Brennan has been an advocate for Indigenous rights for 40 years. Here he shows the difficult path travelled by Aboriginal and Torres Strait Islander leaders and their supporters to get to this question.
In the past, advocates argued for changes to Commonwealth Parliament's powers to legislate for Indigenous Australians and to the capacity of the High Court to strike down racially discriminatory laws. They also offered changes to the Constitution that would acknowledge Indigenous history, reality and aspirations.
All those proposals are now replaced with the Voice. But is it to be a Voice to Parliament or a Voice to Parliament and to Government? Would the focus be only on special laws applying to the First Australians, or on any other relevant matters?
This book fairly outlines both the 'Yes' case and the 'No' case, so that voters can make up their own minds before casting their vote in the referendum.

Frank Brennan is a Catholic priest, a lawyer and a member of the Jesuit Order. He has been a long-time advocate of Aboriginal and Torres Strait Islander rights, having commenced this public ministry as Adviser to the Queensland Catholic Bishops in 1982. He was made an Officer of the Order of Australia in 1995 for services to Aboriginal Australians, particularly as an advocate in the areas of law, social justice and reconciliation. He and Senator Patrick Dodson shared the inaugural Human Rights Award from the Australian Council for Overseas Aid. In 2015, he published No Small Change: The Road to Recognition for Indigenous Australia. He chaired the National Human Rights Consultation for the Rudd Government, was a member of the expert panel on religious freedom for the Turnbull Government, and a member of the Morrison Government's Senior Advisory Group guiding the co-design process to develop an Aboriginal and Torres Strait Islander Voice.
In Her Voice: Raising Women's Voices in Preaching the Gospel
Garratt Publishing, RRP $24.95
Further details HERE
What are you hoping to find in Sunday sermons on the gospel? Ask a group of people this question, and you'll probably find an array of answers. Perhaps they are looking for good biblical scholarship or contemporary relevance. Some might be seeking fresh and unusual perspectives or spiritual nourishment. Others might need guidance in their faith journey for the coming week, or help in understanding faith and living out discipleship.
You will find all these things and more here in this book. In Her Voice: Raising Women's Voices in Preaching the Gospel contains Sunday gospel reflections based on sermons delivered as podcasts for the weekly series Australian Women Preach. They have been written by a diverse group of Australian women who are passionate about Scripture and preaching the Word. The podcast and this companion book aim to normalise the voice of women preaching in a context where many women are excluded from doing so in Sunday worship. When you read this selection of intelligent, heartfelt, and stirring reflections, you will surely wonder why.
It has been a joy to be part of the Australian Women Preach podcast and now this volume. For too long, Australian churches – particularly the Catholic Church – have silenced and ignored the voices of women. In Her Voice showcases the diversity, rich theological understandings, and preaching talents of women. Each reflection highlights the critical insights that women's wisdom and experiences bring to preaching the gospel. It is my hope that In Her Voice, alongside the Australian Women Preach podcast,will play some part in correcting the current inaction regarding the marginalisation of women in Australian churches. -– Dr Tracy McEwan, vice-president of WATAC Inc. and co-convenor of the Australian Women Preach team
New Visions of Priesting – an interview with Bob Wilkinson
New Book published by ATF Press, 29 September 2022
In a series of interviews, Bob Wilkinson looks at the different ministries he has had in his almost seventy years of being a Catholic priest in Australia. The common element has been working with lay people discovering their mission in the world. He sees the church as a partner in the world, and the need to locate the Christian mission of baptism within the human mission. The human vocation is to save the planet and the vocation of Christians, and the vocation of the church, is to humanise humanity in this process. Can 'Mother' and 'Master' become 'Partner'? New Visions of Priesting, as outlined in this series of interviews, is one where the priest can imagine new styles of action: accompanying lay people to discover that mission in their daily lives.
About the Author: From serving as editor of Adelaide Catholic newspaper, The Southern Cross, to being among people in neighbourhood communities (BEC's), student groups (YCS and TYCS) as well soon after his ordination with young workers (YCW), Fr Bob Wilkinson has been an effective and respected communicator in his over 65 years of priesting. This book is a series of interviews with ATF Press where Bob speaks about his life and varied ministries…..(More). Image:New Visions of Priesting ATF 20220829
Beyond 'Bad Apples' – Understanding Clergy Perpetrated Sexual Abuse as a Structural Problem & Cultivating Strategies for Change
Extract from free report including Executive Summary and Key Findings by Julie Hanlon Rubio & Paul J. Schutz, 18 August 2022
Source: Ignatian Center for Jesuit Education, Santa Clara University
About the Study:
The primary aim of our study is to examine the 'whys' and 'hows' that enable clergy perpetrated sexual abuse (CPSA) to endure in the Catholic Church. We aim to move beyond hypotheses of "bad apple" perpetrators and investigate structural factors that perpetuate CPSA.
To achieve this aim, we first present research on what social structures are and how they operate, and—recognizing that CPSA is a specific form of sexual violence—how sexual violence operates as a structural phenomenon. This research provides a lens that enables us to see the relationship between clericalism and CPSA and provides the basis for discussing sex, gender, and power, the three prongs of our approach. We then apply this lens to the data we gathered through a survey of nearly 300 people (lay, religious, and ordained) working in ministry to illustrate concretely how structural clericalism works and how it creates conditions predisposed to the possibility of sexual violence.
By synthesizing structural analysis with data as equal parts of an overarching theory, this study offers a comprehensive exploratory primer on structural clericalism and CPSA. This work is practical at its core, oriented toward the transformation of ecclesial structures and institutions through practices of anti-clericalism………(SOURCE and link to report)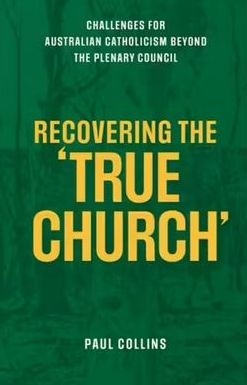 Then and Now: Australian Catholic Experiences
Limited Extract from "What is to be done?", book reviews by Andrew Hamilton, Eureka Street, 24 March 2022 (HERE)
"Recovering the 'TRUE CHURCH': Challenges for Australian Catholicism beyond the Plenary Council", by Paul Collins;
"Not Forgotten: Australian Catholic Educators 1820-2020", Coventry Press; and
"Then and Now: Australian Catholic Experiences", Edmund Campion.
Treatises on reforming societies or organisations perceived as stale is usually peremptory and prescriptive. Even the titles are abrupt. The nineteenth century Russian radical thinker and activist Nikolai Chernyshevsky laconically entitled his influential novel 'What to Do'. It was less a question than a declaration. Lenin took over the title in the program he proposed before coming to power in Russia. Later the poet Zinaida Gippius wrote a pamphlet under the same name to encourage Russian emigrés in France to be politically active.
Such tracts usually describe the present situation as dire, and see little worth retaining in the new society. They then outline clearly the steps to be taken to realise it. For the Russian activists the change demanded was revolutionary. For less root and branch reformers it involves elements of radical and of progressive change. The challenge for those who advocate radical change is that they may overlook little noticed aspects of the past which will late prove to have been of critical importance when they are commending and carrying through their prescriptions.
The same challenge faces those who advocate radical change when reflecting on the future shape of the Catholic Church. Three recent books illustrate the point. Paul Collins, who for many years has written lively and radical articles and books about The Catholic Church commending extensive change, has entitled his latest book: Recovering the 'TRUE CHURCH': Challenges for Australian Catholicism beyond the Plenary Council. The capitalised words of the title indicate that this is a book that argues for a contested thesis. Something has been lost and must again be found. The symptoms of the loss are the failure of leadership, the sexual abuse crisis, clericalism and the inertia of Bishops.
Collins traces the loss back to the defensive Catholic response to the Reformation, in which it imagined Church as a monarchy. In the face of a secularising culture marked by a loss of depth and of meaning, the Church has little to offer beyond asserting its authority. It fails to engage in the deep religious formation of its members despite the opportunity offered by the coherence between the Gospel and the hunger for justice in secular society.
The Plenary Council is thus hamstrung by conflict between Catholics' desire for honest conversation about the future of the church and the need of Bishops to assert their own authority and control. Collins supports Pope Francis' more recent call to Catholics to go out to the boundaries to win people. He sees little hope, however, that a Church structured around Pope, Bishops and Priests will transform itself into small groups of committed Christians with a well structured but not uniform liturgical life. The history of the Church is in large measure a story of failure to live the Gospel of Jesus when its world is dominated by clericalism.
'Australian Catholic Church of the future will need structures fit to purpose. But it will also need a strong, diverse but shared Catholic imagination lived out in small grass roots communities. That will be nurtured by the telling of stories and a shared pride to match the shared shame.'
The stringency of Collins' judgments is understandable in a man who was driven to resign from his priesthood partly because of his views, but also by envy of the privileged position that his connection with the ABC gave him to win an audience. His critique of the church is not only theoretical but also reflects his personal experience. A more confident church would have kept him in the circle and not marginalised him.
Recovering the 'TRUE CHURCH' will be an invaluable companion to those involved in the Pastoral Council. Not because it provides the right answers but because it raises large questions that could easily be shelved. The question with which it left me to me was how it would address the great erosion in Church energy and allegiance made evident over the time of Covid. This has accelerated a process already at work in ageing communities. How will faith survive and discipleship thrive in the Catholic tradition without structures and institutions to nourish them and without people who are committed to stable communities as part of their expression of faith?
Such questions invite us to look more broadly at our past, not with the eye of an inquisitor or a romantic, but with the readiness both to recognise the scandals and missteps of the past and to look compassionately at the partiality, passions, generosity and meanness of a community in which people were struggling to live and yet who built extraordinarily……..(More)
_____________________________________________________________________________________________________________
A Church for All: A Guide to the Australian Plenary Council…and Beyond
Sr Joan Chittister & ACCCR
ABOUT THE BOOK
The Australasian Catholic Coalition for Church Reform (ACCCR) is a voice for lay Catholics and comprises a network of 19 member organisations across Australia and New Zealand. Member groups of ACCCR are committed to the Catholic faith and foster collaboration and support in seeking renewal of the Catholic Church. In response to the Assembly of the Australian Plenary Council 2020–2022, the ACCCR convened a series of convocations to promote the Plenary and support its task of renewing the Church in Australia. The online convocations featured keynote speakers who offered a path toward a vibrant synodal Church that speaks to – and meets the needs of – Catholics in this millennium. These convocations, in turn, sparked the genesis for this reading guide – A Church for All.
A Church for All presents transcripts from convocation speakers – such as Joan Chittister, Robert Fitzgerald, Debra Zanella, and John Warhurst – along with a response to the Plenary agenda and concrete proposals for the Plenary Council by the ACCCR. The guide also features discussion questions that will provoke further reflection and is designed to be used either alone or with others.
A Church for All features some of the most respected voices in the Australian Catholic world and is a must-read for anyone concerned about the future of the Catholic Church. $14.95 Garratt Publishing. HERE
Launched by Claire Victory, Francis Sullivan and John Warhurst on 9 September 2021. Video of the launch HERE
LOOK INSIDE the book HERE.
_______________________________________________________________________________________________
Leadership in a Synodal Church
Anne Benjamin & Charles Burford, Garratt Publishing, RRP $34.95
A hopeful guide for anyone who is a leader, or who aspires to leadership, in the contemporary church.
The book explores leadership and culture through the lens of mission, synodality, governance, people and moral discernment. It concludes with practical proposals for the further development of leaders who will promote a culture in harmony with a synodal Church.
Leadership in a Synodal Church draws on a wide range of scholarship in theology, leadership, governance and organisational theory to offer, from the theory and practice of leadership, a positive resource for a Church journeying towards greater synodality. The authors honour their explicit intent in this regard. The chapters unfold logically, integrating good organisational practice with a theology of mission; the book is enhanced by practical examples and exercises for reflection. Above all, the book is written with an insider's perspective with a great sense of faith, love for the Church, and hope for the future. Details HERE
Ten Commandments for Church Reform: Memoir of a Catholic Priest John Wijngaards, *Acadian House, September 2021
Dr John Wijngaards, an 86 year Catholic priest and renowned theologian, is launching his memoir and "Ten Commandments" for church reform just as the Catholic Church starts its most significant review process since Vatican II.
This new book documents defects in the Church's practices that need to be reformed and reveals an insider's view of the distorted thinking behind many controversial Vatican teachings. It comes at a critical juncture after Pope Francis initiated a synodal process to update the Catholic Church starting in October 2021. This book is a testimony and guide no member of a diocesan synod can afford to ignore.
Throughout the book, Wijngaards highlights what he believes the Church needs to do in order to throw off its medieval cloak: "Hopefully, you will see how these changes for the better will breathe new life into a Church that has been stuck in the Middle Ages for far too long," he writes in the preface.
If these "ten commandments" prove to be real eye-openers even to reform-minded Catholics, so should the author's life story be of interest to the reader who simply enjoys an intriguing memoir punctuated with unpredictable twists and turns.
Wijngaards was born to Dutch Catholic parents in Indonesia in 1935. He movingly recounts being interred at a POW camp in Indonesia for four years, beginning at age 6. Then he entered a seminary aged 11, was ordained a priest at age 23, and was studying in Rome when Vatican II was getting under way in the early 1960s. It was then that he observed first-hand how some of the hard-line traditionalists in the Church's hierarchy would go to great lengths to smother any and all attempts at reform.
He served as a Mill Hill Missionary in India as resident professor at St John's College in Hyderabad for fourteen years, then for many years on lecture tours throughout India and Pakistan. After being elected Vicar General of the Mill Hill Missionaries in 1976, he helped build up missionary projects across five continents. In 1983, he founded a centre in London which evolved into the world-renowned Wijngaards Institute for Catholic Research which coordinates leading academics to publish research projects on issues facing the international Catholic community.
His travels, coupled with his earlier life experiences as a scholar and missionary, helped him to see much of the good the Catholic Church is doing around the world. And while appreciating the good, he also recognized a number of Church teachings and practices that clearly are in need of reform. It is to this cause that he has devoted much of his adult life, as this memoir demonstrates. On the 10th of September this year he received a 'Lifetime Achievement Award' from the Christians for Biblical Equality for his efforts to have women included in all ordained ministries.
"These 'commandments' flow not only from my intimate dealings with the Church as a priest, but from my love and concern for the Church and the people it is intended to serve," Wijngaards writes in the preface. "I have always had the Church's best interests at heart."
Highlights
*Acadian House, a US publisher in the general trade, also specialises in books that promote spiritual well-being.
It is managed by third order Franciscan Trent Angers, an award winning journalist and editor.
The book can be ordered through Amazon and is available in bookshops in the USA and the UK.
___________________________________________________________________________________________
1. We too – The Laity Speaks
2. Church Interrupted – Havoc & Hope: The Tender Revolt of Pope Francis
3. The Real Story of The Nativity
4. A Theology of the Land: Terra Australis from Christian-Aboriginal Perspectives
5. A Call to Reset the Sails Plenary Council 20/21 Australian Catholic Church
6. Opening Doors, A Seeker's Reflections on the Rooms of Christian Living,
7. Reform and Renewal in the Catholic Church
8. Joy and Hope – Pilgrim Priest & Bishop
_________________________________________________________________________________________________________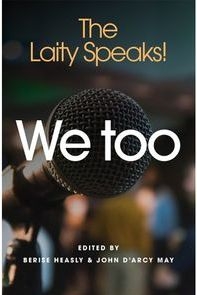 1. 'We too – The Laity Speaks!'
Edited by Berise Heasly & John D'Arcy May
Coventry Press, Bayswater Vic, 2020
$34.95, Ex Tax: $31.77
Reviewed by Peter Johnstone
Co-Convenor Australasian Catholic Coalition for Church Reform
As Published in The Swag, February 2021
Republished in Coventry Press, 15 March 2021.
'We too: The Laity Speaks! focusses on the most critical aspect of Church reform, the involvement of the laity, and particularly the shameful exclusion of women from the governance of the Church.
The book is about the failure of the Church to draw adequately on the talents and wisdom of the Church's people in the work of the Church.
The title 'We too: The Laity Speaks!' is particularly apt and well-chosen – the exclamation mark recognises that speaking is not something that Catholics are encouraged to do. Neither our bishops nor we the laity are used to any critical views of the laity being openly expressed, or acknowledged, let alone listened to or respected. That's not healthy.
Truth can be harsh and there are some truthful and harsh judgements in this book that must be spoken and that cry out for remedies. That requires courage on the part of the laity, and courage from our leaders.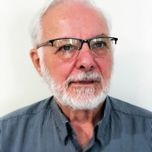 We Catholics find ourselves somewhat conflicted in criticising our Church. Our faith is by its nature at the centre of our lives, but those demanding renewal of our institutional Church are dismissed by the Church's leaders and clerics. Rarely are the concerns of the laity respected, even acknowledged. Letters are binned and public criticism is condemned. But a true commitment to faith demands that the faithful hold their institutional Church to account, a Church that in many ways acts contrary to that faith.
Those seeking reform simply want a Church that models our faith and is seen to practise what it preaches, a Church that faithfully reflects the teachings of Jesus in pursuing his mission. 'We too' contains informed comment on the state of our Church and commitment to our faith. This book is the work of truly committed Catholic Christians who recognise that faith has no room for hypocrisy.
The book's theme is for the laity to 'wake up' and to 'speak up'. We the laity, the 'People in the Pews', must accept our responsibilities, note the desperate signs of the times and, in the words of the editors, "we must fuse secular and sacred elements of life into a balanced and evolving experience of faith . . ."
'We too' has excellent contributors to attempt that fusion. Berise Heasly builds on her excellent work in 'Call No One Father', in which she names and shames the evils of clericalism in the context of a call for accountability, transparency and inclusion. Berise and John D'Arcy May have done their job as editors in bringing together a wide range of views and expertise to ensure a balanced and thoughtful consideration of that unifying theme. They challenge the Plenary Council to "take full account of the issues raised".
That challenge has certainly not been taken up by the bishops at their Conference meeting in November where they approved a less than enthusiastic response to their commissioned report, "The Light from the Southern Cross', a considered assessment from a range of well-qualified people from Australia and overseas on the Church's governance. The response does not commit to implementation of the more substantial and critical governance recommendations, those that would ensure the ongoing and effective nature of renewal. In response to LSC 's call for diocesan pastoral councils in all dioceses, the bishops state that the establishment of diocesan pastoral councils is 'voluntary', a clear misrepresentation of canon law. The fact is that very few bishops in Australia have established diocesan pastoral councils despite an actual requirement of canon 511 that: "In each diocese, in so far as pastoral circumstances suggest, a pastoral council is to be established . . ." (my bolding). That is not 'voluntary', and I am not aware of any bishop suggesting pastoral circumstances that preclude such a council. Other responses reinforce this apparent lack of respect for the laity's contribution to Church governance.
I'm reminded of some words in an Open Letter back in 2011 to the Australian bishops and Pope Benedict auspiced by Catholics for Renewal:
"The Church. . . does not yet embody the vision of Vatican II for a truly collegial Church in which decisions respect local cultures, communities and circumstances. Rather, it appears as an institution focussed on centralism, legalism and control, with few effective structures for listening and dialogue, and often more concerned with its institutional image and interests than the spirit of Christ." (my emphasis)
'We too' is much more than a listing of the Church's shortcomings. The experience and knowledge of the contributors presents an informed picture of the mission of our Church in the context of our faith and the facts of the Church straying from its mission.
I offer the following very selective comments on some contributions:
Sue Phillips draws on her extensive experience as a woman leader in the Church dealing with the anachronistic male leadership, noting that "we must hold our leaders to account", ensuring that we are "permanently in a state of mission"
Marilyn Hatton focuses on the shameful lack of equality in our Church, proclaiming the devastating impact of an all-male hierarchy.
Eleanor Flynn asks why "we, the laity and especially women, allow ourselves to be talked at, talked down to, not given the facts and in general treated as second class citizens . . . ?"
Janette Elliott focuses on the all-important spiritual context of our faith noting a powerful lesson from Julian of Norwich, that "the struggle for justice is at the centre of desire for the divine".
Constant J Mews offers a sobering insight that the "roots of both synodality and clericalism go back to the time of Jesus", noting the history of the people of God in selecting pastoral leaders.
Ian Hamilton asks: "Is it too harsh to say that the hierarchical, institutional and clerical world-views have been, and are, inimical to the demands of the truly spirit-filled mission of the church, as exemplified by the spirit-filled mission of Jesus?"
Paul Collins refers to Church leaders who "seem to be besotted with a narrow range of issues, focussing on gender, sex and reproduction." Tellingly, Paul notes that the "monumental" challenge of evangelisation "doesn't even seem to have entered the purview of those running the 2021 Plenary." He insists "evangelisation begins with pre-evangelisation" for which "we have a massive amount of recovery work confronting us", at the heart of which is the challenge of "connecting ecology with belief and theology".
John D'Arcy May leaves us with this thought: "If the Plenary Council takes up and develops the legacy of Vatican II, there is a fair chance that these deeper relationships could be achieved. But it is a very big 'if'."
Yet our bishops claim as the primary aim of the Plenary Council "to bring to fuller realization within Australia the vision of the Second Vatican Council regarding the nature and mission of the church." And there's the rub!
Berise Heasly highlights the need for courage amongst our bishops – an implicit theme of the book, noting "the defiance of some in the Australian hierarchy, for whom not even the manifest evil of child abuse was enough to prompt them to acknowledge that change was urgently needed."
'Speaking up' is the great challenge facing us all as the people of God. 'We too' insists that the Australian Plenary Council be a vehicle for addressing the institutional Church's lack of accountability, transparency and inclusion which has enabled so many failures.
A current issue in Victoria shows the dangers of the Church hierarchy presenting views publicly without hearing the laity. The Church has responded poorly to Victorian legislation to prohibit the injurious practice of so-called gay 'conversion' therapy, essentially practices that are designed to make young people of non-heterosexual orientation repulsed by their God-given sexuality. The legislation is intended to prevent injury to vulnerable people already suffering from societal prejudice; the legislation is consistent with Jesus' instruction to 'love one another'.
However, official Catholic responses have been to misrepresent grossly the legislation as "(t)he Andrews Government's sinister and cynical attack on people of faith", claiming absurdly that the bill "could crush any Christian expression of human sexuality, capturing homilists, scripture teachers and parents". These statements, presented as the Catholic response without any accountability to the faithful, are patently false and are demonstrably unChristian; they are not views representative of Catholics generally.
'We too: The Laity Speaks!' is about a dying autocracy no longer fit for purpose which must die as an autocracy for the Church to live, pursuing the mission of Jesus Christ. Courage is needed from both the people in the pews and from our leaders to ensure that our Church pursues one goal – to seek and do the will of God!
Our pastoral leaders constantly claim that the Plenary Council is the work of the Holy Spirit – a presumptuous claim at best, heretical at worst. The Holy Spirit will not be summoned. 'Sophia' expects us and our leaders to use our God-given skills to do everything in our power to discern and fulfil God's will, and to pray that the Council be inspired.
There is much in this book to guide all the faithful, including our bishops, as we approach a critical opportunity for renewal offered by the Plenary Council. That Council desperately needs the knowledge, the spirituality, and the life skills of the people in the pews – and the courage of our bishops!
__________________________________________________________________________________________________
2. Church Interrupted
Havoc & Hope: The Tender Revolt of Pope Francis
John Cornwell
Chronicle Prism
$27.95 | 304 pp.
Book Review by Austen Ivereigh, Commonweal, 9 March 2021 – HERE
Extracts from Book Review:

Every new book on the Francis pontificate has the advantage of being more up-to-date than its predecessors, and John Cornwell manages to squeeze in the Amazon synod and even "Francis in the Time of Coronavirus." Yet for all its breadth and range, and the qualities that a veteran Church reporter brings to such a project, Church, Interrupted does not seek to be a systematic chronology of the Francis years. It is too perceptive, personal, quirky, and emotionally involved, which turns out to be its strength.

In asides at the start and close of the book and scattered throughout the text, the British writer and Cambridge academic shares the story of his intense but painful relationship with the Catholicism of his childhood, and the frosting of his ecclesial faith in later life. Cornwell was appalled by the abuse scandals and oppressive ecclesiastical culture—as he saw it—of the John Paul II years. After finding little to hope for from Benedict XVI's pontificate, he was astonished by "a moment of grace" in Francis's election in March 2013. Cornwell saw in this new pope the "possibility of new beginnings…for the entire Church, practicing, lapsing and lapsed." Hence this book, an exploration of this irruption of grace, what Cornwell describes as a welcome "interruption" of the course the Church had seemed set to follow.

The premise, of course, is discontinuity: Cornwell's love of Francis and antipathy toward John Paul II and Benedict XVI is explained, in part, by the writer's life story. Having moved from a pious working-class Irish childhood in London's East End into that most pre-conciliar of institutions, the minor seminary, he abandoned priestly training for agnostic freedom and life as a journalist at a national newspaper. After marrying a Catholic, his faith was rekindled, but "there was no return to the Church of certitudes, ultimate truths and righteousness." Catholicism became an object of his reporting. His first Catholic book was the result of a Vatican official inviting him to investigate the true story of how John Paul I met his end after just a few weeks in 1978. A Thief in the Night, which was published in 1989, debunked the lurid conspiracy theories surrounding Albino Luciani's untimely passing, yet still read like a whodunnit. It was a bestselling page-turner, and delighted Cornwell's Vatican handlers.'………………………………Church, Interrupted is made up of twenty-four brief chapters, each around the length of a Commonweal article, which take "soundings across [Francis's] key initiatives and reactions to events." It is a jerky format that plays to Cornwell's gifts of concision and forensic focus. Each short essay supplies enough background information for the reader to grasp the significance of Francis's "interruption," then hones in on key stories and anecdotes to illustrate the departure. It makes the book highly readable and accessible and, for an outsider curious about the Francis Effect, a fine introduction to the heart of what makes this pontificate so extraordinary.
Perhaps the best chapter is on gossip, which Francis constantly returns to as an evil to be extirpated from the Vatican—and with good reason. The atmosphere in Rome is "like a permanent Sunday afternoon," where "the physical structure creates a sense of hothouse separation, an enclosed palace filled mostly with celibates adrift from the real world." Cornwell is delighted that Francis is the first pope "to lambaste the malicious tongue-wagging of the Roman prelates," whose cynicism and failure in charity corrode the Church's mission…………………………………………If it is not Francis's polarities-in-tension that has "interrupted" what Cornwell had come to see as the Church's normal flow, what has? Where is the break? For as Cornwell says, it is not as if Francis has weakened, or diverged from, the Church's magisterium. The answer must lie in the pope's performance of the Gospel. But which part? For Cornwell it appears as what he calls the pope's "audacious prudence," his "consistent Christian counsel of prudence and clemency that recognizes human frailty: the way we are." It was the tender mercy of God—loving us in spite of us—that Cornwell ached to see in the successor of St Peter; and seeing it, he can hope again.


Church, Interrupted
Havoc & Hope: The Tender Revolt of Pope Francis
John Cornwell
Chronicle Prism
$27.95 | 304 pp.
Details:
Garratt Publishing
Published in Australia by
Garratt Publishing
32 Glenvale Crescent
Mulgrave,
Vic. 3170
You are invited to the ATF virtual book launch of

A Theology of the Land: Terra Australis from Christian-Aboriginal Perspectives
Christopher Gerard Sexton
3:00pm AET, Thursday 28 May 2020
The book will be launched by Dr Terry Lovatt
To join the Virtual Launch visit www.atfpress.com and type Sexton in the Search Bar
_________________________________________________________________________________________________
On the face of things, the spirituality of Australia's Aboriginals is hard to reconcile with a spirituality of Christian theology, with its human centrism apt to a Son of God in Man, made flesh in Jesus.
Nevertheless, Christopher Sexton, by drawing on his deep Catholic beliefs and intense dialogues with Aboriginal elders, finds surprisingly ample common ground. The creation stories of each lay emphasis on humanity's stewardship for the earth and its mystical riches.
Here is a book by a Christian lawyer who consulted deeply with our First Peoples. He found more in common between our distinct spiritualities than might be expected. Proving once again that listening deeply to each other will often yield common ground.
About the Author:
Christopher Gerard Sexton was a Sydney-based lawyer who spent many years working in Redfern, especially with the Aboriginal community with which he developed an affinity and to which he became a devoted friend. He turned his hand latterly to theology and developed a particular passion for creating intellectual pathways between Christian theology and Aboriginal spirituality, with special reference to issues of creation and Land. His final academic work was in the form of a PhD at the University of Newcastle in which he gave voice to this passion. This book, essentially his thesis, is dedicated to his memory and his noble quest.
______________________________________________________________________________________________________________
(Pending Review)
A Call to Reset the Sails Plenary Council 20/21 Australian Catholic Church

"One ship drives east and another drives west With the self same winds that blow 'Tis the set of the sails And not the gales That decides the way we go"
-Ella Wheeler Cox –USA author & poet at turn of 19th century


A series of articles from a range of perspectives, all focusing on the urgent need for transformation of the Catholic church and hoping that Plenary Council 20/21 can be a catalyst for such transformation.

Contributors:

Cardinal John Dew, Bishop Vincent Long, Bishop Bede Heather, Anne Benjamin, Kevin Treston, Tania Rimac, Sr Leone Pallisier, Br Aengus Kavanagh

Cost $25 (postage extra) To order: resetsails20.21@gmail.com
– Brochure HERE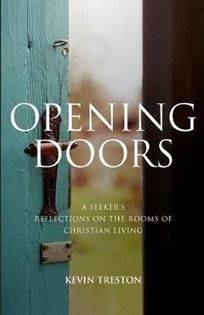 Opening Doors, A Seeker's Reflections on the Rooms of Christian Living, Coventry, 2019. by Kevin Treston. Reviewer Peter Maher
Naming and growing faith today
Kevin Treston has been writing books to assist Catholic adult faith formation for many years. In this, his latest work, he opens up ways of reflecting on the issues that face Australian Catholics. As we lead up to the Plenary Council it is a timely resource for individual and group reflection. Opening Doors, A Seeker's Reflections on the Rooms of Christian Living, Coventry, 2019. p142. Review by Peter Maher.
Review HERE.
Book Review by Paul Inglis: Opening Doors
A seeker's reflection on the rooms of Christian living, By Kevin Treston
Open Discussion on Progressive Christianity
Open Dialogue and Inclusive Action in the Uniting Church in Australia, and with friends of the UCA
I have been looking forward to more from Kevin Treston since his The Wind Blows Where it Chooses made practical sense of the crisis facing western Christianity. Opening Doors is a great follow on from that book and once again he has produced a text that is useful for personal as well as group studies. This time the exercise is to reconcile a contemporary faith with modern science, cosmology and spirituality. Dr Kevin Treston has taught and lectured for many years in 12 different countries. He is the author of 30 books, and a highly respected presenter among Christian educators. He was a visiting Scholar at Boston College and is a member of the association of Practical Theology Oceania. He was awarded an Order of Australia Medal (OAM) for his services to education. Review HERE
_______________________________________________________________________________________________________________
6. Dr Gideon Goosen in conversation with the publishers of Catholica, Amanda McKenna and Brian Coyne, about his book titled:
"Saving Catholics: A Workbook for Reform and Renewal in the Catholic Church".
The book is published by Morning Star Publishing
For more information about Gideon Goosen's book (HERE):
Music: "On a Journey", composed and sung by Amanda McKenna
©1996Amnada McKenna, Willow Publishing Pty. Ltd., https://www.asonevoice.com.au
Title Background Graphic: The Church of our Lady (Frauenkirche) in Munich.
Sourced from: https://www.trover.com/d/grL9-frauenkirche-munich-germany
This is a really good conversation that sits very comfortably with
our recent similar conversation with Graham English. 16 November 2018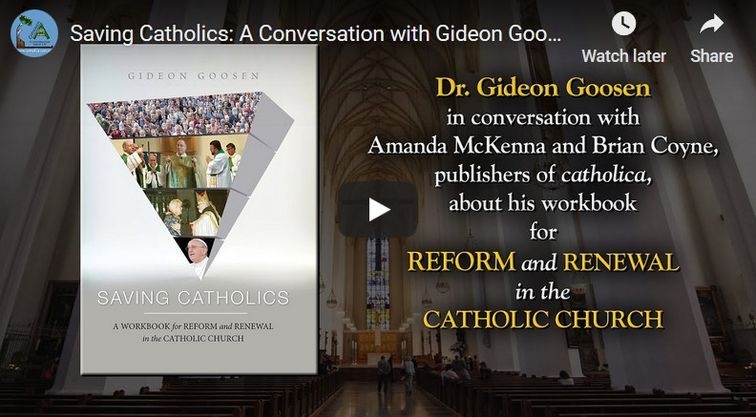 5. The Passion of the Bureaucrats, two related book reviews by Tim Parks
4. Joy and Hope, Pat Power, David Lovell Publishing, rrp 24.95
3. A History of Loneliness, John Boyne, Farrar, Straus and Giroux, $26, 325 pp.
2. A Question of Conscience, by Fr Tony Flannery CSsR (Dublin: Londubh Books, 2013)
1. Pope John XXIV, John Cogley. Self-published through CreateSpace Publishing (South Carolina), 2012, Paperback, also available as Kindle e-book.
5. The Passion of the Bureaucrats: Two book reviews by Tim Parks, 29 March 2016
Two related book reviews by Tim Parks, London Review of Books, 18 February 2016
Avarizia: Le Carte che Svelano. Ricchezza, Scandali e Segreti della Chiesa di Francesco by Emiliano Fittipaldi Feltrinelli, 224 pp, €14.00, December 2015, ISBN 978 88 07 17298 4

Merchants in the Temple: Inside Pope Francis's Secret Battle against Corruption in the Vatican by Gianluigi Nuzzi, translated by Michael Moore Holt, 224 pp, £24.99, December 2015, ISBN 978 1 62779 865 5
Full Review, London Review of Books, Here
Edited Extract: The Passion of the Bureaucrats
'Most blessed Father,' five international auditors wrote to Pope Francis on 27 June 2013, three months into his papacy, 'there is an almost total lack of clarity in the accounts of both the Holy See and the Governorate.' The letter goes on:
This lack of clarity makes it impossible to establish a proper estimate of the real financial position of the Vatican, whether as a whole or with regard to the single elements of which it is made up. It also means that no one can really consider themselves responsible for its financial management. All we know is that the data we examined indicates a seriously negative trend and we deeply suspect that the Vatican as a whole has a serious structural deficit.
Six days later the letter, which continues with some scathing criticism of the Curia's administrators, was part of the documentation for an emergency meeting addressed by Pope Francis himself. In a move some complain is typical of his style of management, he used the occasion not to solicit advice, but to announce a decision he had already taken: the formation of an ad hoc committee to study the economic and administrative structure of the Vatican. Dubbed 'Cosea', the committee would have eight members, one of whom, Jean-Baptiste de Franssu (52, French), is now president of IOR, the Vatican bank, while another, Monsignor Lucio Balda (55, Spanish), is in a prison cell charged with leaking the documents that form the basis for the two books under review.
Cosea lasted ten months, fighting an increasingly poisonous battle with the various elements of the Curia as it struggled to obtain the information that might afford a clearer picture of what goes on in the Vatican. Since the Curia was overwhelmingly Italian and clerical while seven of the eight-member Cosea were foreigners and five of them laypersons, misunderstandings were inevitable. To make matters worse, the one Italian on the commission was also the only woman (it's surprising there was a woman at all), and probably the least likely to get on with the elderly cardinals and monsignors. Francesca Immacolata Chaouqui, born in Calabria to an Italian mother and a Frenchman of Moroccan descent, was just thirty at the time of her appointment, a PR expert with a degree in law and a remarkable ability for making influential friends. Pope Francis said recently that he isn't quite sure how she came to be on the commission, but believes she was recommended by Monsignor Balda. Chaouqui is now charged along with Balda of leaking information to journalists, while the Vatican magistrates accusing her of this have made public some embarrassingly compromising text messages that the two exchanged while serving on the commission. 'You need to fuck,' Chaouqui writes in one message. And in another: 'You should try my cousin. She's squishy.' It would be hard to imagine a better set-up for a soap opera……….(full review Here)
4. Joy and Hope – Pilgrim, Priest and Bishop, by Pat Power
David Lovell Publishing, 234 x 153 mm 240 pp pb, ISBN 9781 86355 158 8 rrp 24.95
PO Box 44, Kew East VIC 3102, tel +61 3 9859 0000, publisher@davidlovellpublishing.com
Reviewed February 2016 by Rose Marie Crowe
Bishop Pat Power is the de facto voice of the Catholic Church in Australia. For over thirty years as bishop, he has articulated the position of the church from a profound commitment to the principles of Vatican II, applied to every sector of society. The media recognise in him a credible source and readily appeal to him to speak to social justice issues as they arise. His viewpoint, offered in simple but direct language, is often received with relief as a beacon of commonsense and hope.
Joy and Hope: Pilgrim, Priest and Bishop, a compilation of Pat Power's speeches, articles, letters and autobiographical reminiscences, is published on his retirement at the age of 70. It is difficult to believe that Pat has reached this venerable age, because he projects a youthful exuberance, a love of life, of all people, and of his church. It is this inherent joy that impels him to speak out in defence of marginalised people in every conceivable form of deprivation. A lifetime of outreach is chronicled in these pages.
Here is Pat's own list of concerns: the mentally ill, the homeless, prisoners, AIDS victims, drug addicts, the unemployed, victims of sex abuse, the young and their families, people with disabilities, refugees, single parents, victims of domestic violence, the poor, homosexual people, divorced and remarried people, women, Aboriginal people, Palestinians, Muslims, Tamils, cleaners, care for the planet, inter-faith relations and church reform.
The list, though surely exhausting, is not exhaustive: there is always room for one more needful person or just cause. Bishop Bill Morris, in his foreword to the book, tells us that Pat "feels deeply the ills of the world, and equally deeply its intrinsic goodness." What is clear is that Pat speaks, not of issues, but of people – more precisely, with the persons on his list – face-to-face in "a conversation over a meat pie", as he describes it, as well as with local, national and international groups and associations representing them.
Pat knows a lot of people; he has been in the same patch from childhood, growing up in Queanbeyan and serving in the Canberra area throughout his public life. He is still in touch with his "humble roots" among the migrant communities that his parents welcomed and assisted. His father's Irish ancestors were transported to Australia in the early 1800s and his mother's migrated from Lebanon a few decades later—"for a better life", he quotes her as saying. Pat credits this grounding in compassion, learned in so-called "Struggletown", as one of his motivations for becoming a priest.
Ordained in 1965, Pat was imbued with the newly-minted spirit of Vatican II, a life-long influence that has fuelled his sustained and intrepid advocacy for church reform. Pat cites authoritarianism, clericalism, compulsory celibacy, its teachings on sexuality and the lack of women in leadership as obstacles to the true mission of the church—"a more human church, humbler, reflecting the person and teaching of Jesus; a universal, all-embracing church engaging with the modern world… So often I have lamented that it is the opposite, deciding who is in and who is out, or who is worthy."
To this end, Pat has written impassioned letters to three Popes addressing the of plight of priests—their decreasing numbers, the overload of work, the vast distances they are meant to traverse; the impact this has on the people who are being deprived of the sacraments. He does not speak in abstract terms; he gives instances of real cases, real anguish. "I cannot remain silent or passive in the face of their predicament." Similarly, Pat wrote to the Nuncio decrying the lack of consultation in the selection of bishops. He does not tell us if he ever received replies.
Gentle in manner, Pat can be hard-hitting when 'speaking truth to power', as exemplified in his letter to George Bush when the US President visited Australia in 2003. "I appeal to you today to demonstrate to the Australian people and to the world that you are a man of peace. Up to now, you have shown yourself to be more intent on issuing threats, on wreaking revenge and on waging war." Pat has also faced the wrath of John Howard over immigration policy. These are some of the advantages of living in the nation's capital.
On the subject of women, Pat asserts that "the church will continue to be impoverished and only half-graced and half-alive while women are deprived of their significant voice." He sees the subject of the ordination of women in the context of a re-examination of the whole structure of priesthood. Pat has a rich association with women, beginning with his mother and sisters, the various groups of religious sisters and other women's groups with whom he has worked, and his long-time friend, Geraldine. He acknowledges their influence on his character and on his career.
Pat feels in himself the crisis in the church and in the world. His courageous interventions have not been without cost. He admits to "having exhausted myself in opposition to the war", and to being "in trouble with the Vatican at various levels." One of his chapters is entitled, "Caught in the crossfire." Yet he maintains optimism in the changes he sees developing and the ways in which the people themselves are driving reform. It is incontestable proof of the Spirit of God at work.
Pat calls himself a 'pilgrim' as one not standing still but constantly called to move forward; a 'priest' as one bringing the Good News to his people; and a 'bishop' as one entrusted to be a leader and defender of his flock. We could add 'prophet' to his title, as one who sees reality and where it is leading, and who fearlessly and relentlessly urges us to look and see and speak out. In the process, Pat has given us a voice.
3. A History of Loneliness, John Boyne
Published by Farrar, Straus and Giroux, $26, 325 pp. Review by Timothy P Schilling, 2 December 2015. Commonweal. Extract and link to Review
A quarter of the way through John Boyne's novel A History of Loneliness, we find the book's narrator and main character looking for a seat on the train. Fr. Odran Yates is a young Irish priest on his way to visit a friend. The packed train confronts him with the dismaying possibility of having to stand for the next two and a half hours, but he quickly sees the advantage and disadvantage of being a priest in Ireland in 1980. The advantage is the deference his collar summons: several passengers, including a pregnant woman, offer him their seats, and one man insists on buying him lunch. The disadvantage is unwelcome attention: he's not hungry, and watching eyes keep him from speaking freely with the woman across from him. How times change! Later in the novel, we find the same Fr. Yates being interrogated in a police station in 2011—his reward for having tried to help a lost child in a department store. Thirty years on, in the era of the sexual-abuse crisis, his collar calls up doubt and hostility as quickly as reverence. In this changing environment, Fr. Yates struggles to make sense of his own calling…….(more) Photo:Comonweal
2. 'A Question of Conscience', Fr Tony Flannery CSsR
Published by Londubh Books, Dublin, 2013. Extended Review by Peter Johnstone, 10 April 2015
Fr Tony Flannery shares the story of his unjust removal from ministry as a Catholic priest, involving unjust and unchristian decision-making by the leaders of the Church established by Christ. Fr Flannery has clearly questioned his conscience in his behaviour, at all times informed by the teachings of Christ. Those very teachings were not reflected in the Curia's dealings with him and indeed condemn the Church practices of injustice, secrecy and lack of accountability that permeate the treatment of Fr Flannery……..See full review
1. Pope John XXIV, John Cogley
Self-published through CreateSpace Publishing (South Carolina), 2012 (Paperback, also available as Kindle e-book), Reviewed by Peter Johnstone, 10 January 2015
A novel by John Cogley, Pope John XXIV, has recently come to our attention. Written somewhat prophetically before the election of Pope Francis, Pope John XXIV is the story of the unexpected election of a panic stricken but ultimately revolutionary pope who rekindles the expectations of the Second Vatican Council, doing so at the expense of antagonising powerful interests. The novel provides an informed but entertaining discussion of the grave issues facing the Church…………….. See full review.