---
A broad and diverse mix of Local, National and International faith-related News, Information and Opinions. Views expressed are those of the Authors and may or may not always represent those of Catholics For Renewal.
---
Current News Below;          Jan-July 2023 News  HERE ;                July-December 2022 News  HERE ;
---
Editorial (December 2023): Walking with or walking away from victims oc clerical child sexual abuse. HERE
Previous Editorials: HERE.
---
EVENTS (details HERE)
Advent McKinney Lecture: Christian Hope in our Contemporary World, Cathy Jenkins, Tuesday 5 December, 7:30pm, Banyule Churches Together, Ivanhoe
_____________________________________________
Recent Books (details HERE)
1. A Selection of books on First Nations Theology (ATF Press)
2. Struggling to Believe. The Journey of a contemporary Believer. Tony Doherty (Garratt Publishing)
---
Current News
Pope Francis says he wants a "less masculine" Church
Limited Extract from Loup Besmond de Senneville Vatican City, Subscription Journal La Croix International, 1 December 2023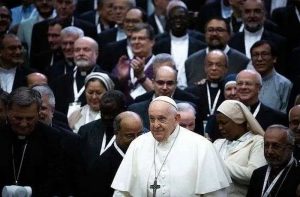 In a meeting with some of the world's leading theologians, the Jesuit pope extolled the "feminine" character of the Church .  Pope Francis has told members of the International Theological Commission (ITC) they need to do more to "help make the Church less masculine".             The pope, who is battling a nasty bout of bronchitis and is short of breath, began his meeting with the 28 members currently on the commission by handing them his prepared address. "There is a good address here dealing with theological matters," he said. "But because of my health, it is better not to read it. "          That did not stop him from speaking, however. And in a frank manner, no less. "Theology, theological reflection, is very important," he told the ITC members. "But there is something about you that I do not like,pardon my sincerity," he added, as he looked over the group assembled before him. "One, two, three, four women: poor women! They are alone! Ah, excuse me, there are five," he said.         Francis, who is the one who actually chooses the theologians who are on the ITC, then spoke off-the-cuff for several minutes, expanding on remarks he's made before regarding the "feminine" nature of the Church. The "Petrine" and "Marian" principles As he has already done on several occasions, Francis highlighted the "two principles" he distinguishes in the Church: the "Petrine" principle, in reference to the first of the Apostles, and the "Marian" principle, in reference to the mother of Jesus.          The Jesuit pope said the first is a ministerial principle, and is therefore linked to the Church's ministries. He said that it is because of the Petrine principle that only men can be priests. But he insisted that the Marian principle is more important.         "The Marian is more important than the Petrine, because there is the bride Church, the woman Church, without being masculine," said. The pope said this means we need more women theologians and a more feminized theology. "We must advance in this," he said. "Women have a capacity for theological reflection that is different to that of us men."……….(More). Photo: Pope Francis Feminine nature of Church, Tiziana Fabi AFP 2023
Canberra-Goulburn Roundtables a forum for discernment and discussion
Extract from CathNews, Catholic Voice, 30 November 2023
A series of roundtable sessions will provide an opportunity for Catholics in the Canberra-Goulburn Archdiocese to prayerfully discern where the Holy Spirit may be calling the community, according to evangelisation animator Huw Warmenhoven. "Each roundtable centres on a theme, identified as particularly important to the life and mission of the archdiocese," Mr Warmenhoven said.          "Each roundtable will include a time of gathering around some food, prayer, hearing and celebrating some leaders involved in that particular space before moving into a time of discussion and reflection in small groups." Grounded in core themes from the Plenary Council and broader topics of synodal discernment, the roundtables hope to identify existing initiatives and opportunities for collaboration among parishes, communities, movements and ministries.           These will also develop a foundation and inform both content and processes for the Archdiocesan Assembly in 2024. "Our first two roundtables are focused on 'raising up a new generation through youth and young adult ministry' and 'celebrating the gift of our families'," Mr Warmenhoven said. "These are designed to listen to the reality of youth, young adults and families in the life of the Church that will be important to highlight in our Archdiocesan Assembly in 2024. They will also help to guide our pastoral efforts at both an archdiocesan and parish level into next year and beyond."………(More) Photo:Roundtable life and mission of Archdiocese, CathNews 20231130
Association of U.S. Catholic Priests highlights similarities between Francis' remarks and its position on Priestly Formation and Clericalism
Extract from Catholic Outlook, 29 November 2023
The largest group of U.S. Catholic priests has said that Pope Francis' latest statements on priestly formation and clericalism resonates with its recommendation for a pastoral model of priestly formation.
Holy Cross Father Stephen P. Newton, executive director of the Association of U.S. Catholic Priests, has appreciated the pope's synodal intervention when he referred to clericalism as a "scourge," and its own 2018 recommendations for changes in priestly formation.       The AUSCP which has around 1,200 priests among its ranks is the largest association of priests in the United States. It was founded in 2011 as a support group for priests who are inspired by the teaching of Second Vatican Council (1962-65) and its continued implementation and has become a "pastoral and collegial voice of member priests," following the call of Pope Francis to synodality, open to the participation of all the members of the People of God.     "Clericalism is a whip, it is a scourge"…….(More).
Franciscan bishop implements Jesuit pope's synodal vision in Australia
More than 200 delegates participating in the first-ever synod for the Australian Diocese of Parramatta filed out of their opening Mass, they were discreetly given flyers by those questioning both the meeting and the bishop who had called it.
Extract from National Catholic Reporter, 28 November 2023
Since his installation as the head of the diocese in the western suburbs of Sydney in 2016, Bishop Vincent Long has ruffled more than a few feathers for his support of LGBTQ Catholics, his advocacy in support of the country's recent referendum on Indigenous representation, and his own personal testimony of being a victim of clergy sexual abuse. For taking those stances, Long is unapologetic.            "I try to follow Pope Francis' lead by focusing on pastoral priorities such as a church that is more inclusive, participatory, open to the gifts of all members, especially women," he told NCR on Nov. 8.        "More aligned with the poor, the dispossessed and the marginalized, more in partnership with others, more engaged with the world not flight from or hostility against it." To be clear, Long says he does not want to compare himself with the pope, but that he is simply trying to draw from what Francis is teaching and apply it in his own backyard. "The pope has had many critics both within and outside the church. I have my share. But I would not compare myself with him. …          This comes with the territory," he said. Long's remarks came during an interview with NCR on the sidelines of the plenary meeting of the Australian Catholic Bishops' Conference at Mary MacKillop Place in Sydney, and while this reporter was in the country for a series of lectures sponsored by the Parramatta Diocese, the La Salle Academy at Australian Catholic University, and Newman College, Melbourne. Like Francis, Long is somewhat of an outsider……(More). Photo: Bishop Vincent Long, Parramatta Diocese
The overwhelming case to restore women to ordained ministry alongside men as their equals.  Extract from Miriam Duignan, The Tablet, 27 November 2023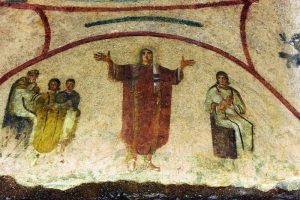 "We are still hopeful, but not particularly optimistic." This was the response of the campaign group, Catholic Women's Ordination, to the first synodal meeting in Rome. During the synodal process, Church leadership heard Catholics everywhere express a strong desire to see women recognised for their vocations to ministry and for the priestly work they do in parishes everywhere.              In so many of our churches, it is women preparing families for baptisms, marriages and funerals and, in the absence of a male priest, they conduct Communion services on a Sunday. Women are chaplains in hospitals where they care for the sick and the dying, but must call for a male priest to administer the last rites or hear confession.                 This glaring and illogical injustice can no longer be ignored. And yet, the topic of women priests was banned at the Synod. Instead, after one month of discussions and constant edits, the summary document's paragraph on the female diaconate (a question that was allowed) was a watered down, vague statement about the need for further study. If yet another study were to be taken up, this would be the third go-around in seven years to examine the case to restore the women's diaconate.          We have to ask, how much longer can this possibly take?……….(More).    Photo:Fresco, woman priest, Priscilla Catacombs, Abaca Press Almy Live News,Tablet 20231127
Comments on Synod on Synodality 'Conversation' at Sense of Faith Newman College Oratory 23 November 2023         Extracts from Fr Frank Brennan Homily (Solemnity of Christ The King), Catholic Outlook, 26 November 2023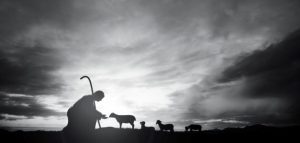 One "particular grace" of the Fifth Plenary Council of Australia has been its encouragement of many initiatives in the Church across the country, according to a letter to the People of God prepared for the Solemnity of Christ the King. As the Church marks the end of the liturgical year this weekend, the letter provides an update on work carrying forward the Plenary Council's outcomes while awaiting the Holy See's formal recognition of the Council's decrees………….During the week, the Sense of the Faithful group sponsored a discussion evening on the recent synod process.[2] Bishop Shane McKinlay and Ms Susan Pascoe, synod participants, were invited speakers who shared their reflections on the experience, as did Brother Mark O'Connor FMS who was an observer in Rome.[3] All three were upbeat about the process, reporting that a month of deep listening to hundreds of people with diverse views was an exhausting but rewarding experience.              Bishop McKinlay had a box seat at the synod as he was one of the people selected to work on the 40-page Synthesis Report. They worked around the clock producing three editions of a document which included a thousand amendments…..(More). Photo:Jesus-sheep_Catholic Outlook 20231126
Church in Australia carrying forward its pursuit of synodality
Extract from CathNews, ACBC Media Blog, 24 November 2023
One "particular grace" of the Fifth Plenary Council of Australia has been its encouragement of many initiatives in the Church across the country, according to a letter to the People of God prepared for the Solemnity of Christ the King. As the Church marks the end of the liturgical year this weekend, the letter provides an update on work carrying forward the Plenary Council's outcomes while awaiting the Holy See's formal recognitio of the Council's decrees. More than a dozen people – clergy, religious and laity – gathered in Sydney recently to provide a report on work undertaken since the Council's conclusion in July 2022. Such a report had been called for in the Council's decrees. The group's members had been nominated by the Australian Catholic Bishops Conference, Catholic Religious Australia and the Association of Ministerial PJPs. They decided to offer the report in the format of a letter to the People of God. The report is linked HERE
Pope Francis' inclusive stance resonates with transgender community
Extract from  CathNews NZ, 23 November 2023.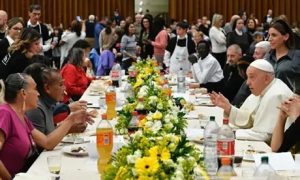 In a significant gesture towards inclusivity, Pope Francis extended a lunch invitation to a group of transgender individuals.             The group, mostly Latin American migrants and often engaged in sex work, has received unprecedented support from the Vatican. Under the guidance of the local parish priest, Rev Andrea Conocchia, these women now attend Francis' weekly audiences as VIP guests. Recently, the group joined over 1200 other underprivileged individuals as guests for a special lunch at the Vatican, commemorating the Catholic Church's World Day of the Poor. For these marginalised women, these gestures signify a newfound sense of inclusion within a church that historically kept them at arm's length.             Transgenders feel more human. "Before, the church was closed to us. They didn't see us as normal people. They saw us as the devil" said Andrea Paola Torres Lopez, a Colombian transgender woman. "Then Pope Francis arrived, and the doors of the church opened for us." Claudia Victoria Salas, 55 and Carla Segovia, 46, both sew workers from Argentina, attended the lunch. To her surprise, Salas found herself seated at the main table opposite the pope – who of course is also Argentinian. "We transgenders here in Italy feel a bit more human because the fact that Pope Francis brings us closer to the Church is a beautiful thing" said Carla Segovia……(More). Photo: Pope-Francis-Transgender-
Pope intervenes in German Synodal Path plan
Extract from CathNews NZ, 23 November 2023
Pope Francis has written a letter about several proposals regarding the German Synodal Path and "the numerous concrete steps that are taking place".          On Tuesday this week German news outlet Die Welt published a copy of the letter which was addressed to four recipients. Those four are German women who resigned from the Synodal Path in February 2022.            Theologians Professor Katharina Westerhorstmann and Professor Marianne Schlosser, philosopher Hanna-Barbara Gerl-Falkovitz and journalist Dorothea Schmidt said they objected to some of the Synodal Path's conclusions and methods. The letter begins: "I extend my gratitude for your kind letter dated November 6. Your concerns regarding the current developments within the Church in Germany have reached me, and I share your concerns. There are indeed numerous steps being taken by significant segments of this local Church that threaten to steer it increasingly away from the universal Church's common path. "This doubtlessly includes the establishment of the synodal committee you referenced" Francis wrote.           The Synodal Path proposals. The noncanonical Synodal Path process concluded its initial stage in March……(More) Photo: Pope Francis writing letter CathNews NZ RNS 20231123
Theology, culture, and context
Pope Francis and the opening up of new sources for theological reflection
Limited Extract from J.P. Grayland, Germany, Subscription Journal La Croix International, 20 November 2023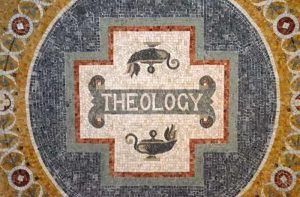 An "open", "synodal" and "missionary" theology, free of "self-referent" structures of thinking can be dynamic and engaging. This is the basis of a transdisciplinary theological approach that is not afraid of contemporary physical, human and social sciences. It does not hide concepts of nature, humanity, society, justice and power that are more at home in the Middle Ages or the 19th century modernist controversies. Central to Francis' theological shift is Romano Guardini, a prominent figure in the German Reform theological and liturgical movement of the late 19th and 20th centuries. Guardini's emphasis on the importance of experience and context in theological reflection resonates with the pope's vision of a Church deeply connected to the contemporary world and Francis' writings reflect and reference Guardini's thinking……(More). Image:Theology, Ted, Flickr.
'Excuse me, Your Eminence, she has not finished speaking'
Extract from CathNews NZ, Phyllis Zagano, Religion News Service, 20 November 2023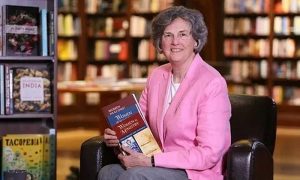 Without doubt, the best line to emanate from the Synod on Synoldality is "Excuse me, Your Eminence, she has not finished speaking."       That sums up the synod and the state of the Catholic Church's attitude toward change.       In October, hundreds of bishops, joined by lay men and women, priests, deacons, religious sisters and brothers met for nearly a month in Rome for the Synod on Synodality.          At its end, the synod released a synthesis report brimming with the hope and the promise that the church would be a more listening church.           Some 54 women voted at the synod. Back home, women are still ignored. Why? It is not because women quote the Second Vatican Council at parish council meetings. It is because too many bishops and pastors ignore parish councils.          It is not because women of the world do not write to their pastors and bishops. It is because without large checks, their letters are ignored. The Synod on Synodality was groundbreaking in part because it was more about learning to listen. It was more about the process than about results. Its aim was to get the whole church on board with a new way of relating, of having "conversations in the Spirit," where listening and prayer feed discernment and decision-making.        Even now, the project faces roadblocks. At their November meeting this week in Baltimore, U.S. bishops heard presentations by Brownsville, Texas, Bishop Daniel Flores, who has led the two-year national synod process so far. His brother bishops did not look interested.        To be fair, some bishops in some dioceses, in the U.S. and other parts of the world, are on board with Pope Francis' attempt to encourage the church to accept the reforms of Vatican II, to listen to the people of God. But too many bishops are having none of it…….(More).  Photo: Dr Phyllis Zaganao, Religion News Service
US bishops' meeting a "big snooze"
Edited Opinion Piece from Michael Sean Winters, National Catholic Reporter, 17 November 2023
This year's meeting of the United States Conference of Catholic Bishops was like no other. There was very little in the body's deliberations that was newsworthy. Taken as a whole, the meeting demonstrated the sclerotic condition the U.S. hierarchy has created for itself.          How bad is it?          It's not every day that a former general meddles in the internal politics of the Catholic Church. But if you needed any further confirmation that there is a group within the church that is completely unhinged, all the evidence needed came in a tweet this week from Michael Flynn, Donald Trump's short-lived national security adviser and long-term conspiracy theorist, telling disgraced former nuncio Archbishop Carlo Maria Viganò and deposed Bishop Joseph Strickland to "Stand Your Ground!"          MAGA world wasn't content to storm the U.S. Capitol. It has broken into the realm of the sacred and defiled the temple. Those of us who subscribe to James Joyce's "Here comes everybody" ecclesiology understand that the Catholic Church will include a range of cultural dispositions, social classes, intellectual and moral attitudes. But it is appalling that the brutish and unhinged quality of the MAGA-sphere has become pronounced in a church that calls itself "one, holy, catholic and apostolic."        Whatever the MAGA-sphere is, it is not one or holy or catholic or apostolic……(More). Photo: US Bishops pray during November session US Conference of Catholic Bishops, OSV News, Bob Roller.
Abortion to be 'preeminent priority' in voting guide for US Catholic
Extract from CathNews, CNA, 17 November 2023
The United States bishops will continue to highlight the threat of abortion as a "preeminent priority" in the introduction to a guide they'll disseminate to Catholic voters ahead of the 2024 election.            That designation, the source of debate among some bishops in recent years, was retained when the bishops voted overwhelmingly (225-11, with seven abstentions) to approve a revised introduction to the guide, "Forming Consciences for Faithful Citizenship", at their annual November assembly in Baltimore this week. The bishops also voted to approve several brief excerpts from the guide to be inserted in parish bulletins during the upcoming election cycle.          "The threat of abortion remains our preeminent priority because it directly attacks our most vulnerable and voiceless brothers and sisters and destroys more than a million lives per year in our country alone," the new introduction to the guide says.          The new introduction also lists euthanasia, gun violence, terrorism, the death penalty, and human trafficking as "other grave threats to life and dignity of the human person." The revised introduction also now states that the "redefinition of marriage and gender … threaten[s] the dignity of the human person."           In a press conference after the vote, Archbishop William Lori of Baltimore, vice president of the United States Conference of Catholic Bishops, said that while many issues are important, "not all issues are equal".          "We are called to stand in radical solidarity with women in difficult pregnancies and their unborn children and to provide them with the kind of support and services and public policies that they need," he said.            "So, it's not simply a public policy issue. It is a deeply, deeply pastoral issue of loving the moms in need, walking with them, helping them bring their babies to term, and then providing them with what they need to move forward," he said…..(More)   Image:US bishops, Catholics called to stand in radical solidarity with women in difficult pregnancies and unborn children, Bigstock, CNA
Vatican ambassador urges US bishops to embrace synodality
Extracts from CathNews NZ, Vatican Correspondent, 16 November 2023 Cardinal Christophe Pierre has been apostolic nuncio to the United States since 2016 and, at Pope Francis' request, he will continue in this role for the foreseeable future, he told America's Vatican correspondent in an exclusive interview in Rome in early October……….When I asked how he read the apparent disconnect between many U.S. bishops and Pope Francis, the cardinal remarked, "This is something we have to dig a little deeper [to understand]." But, he said, "I would not concentrate on Francis so much because Francis is now seen as the big sinner by some. "There are some priests and religious and bishops who are terribly against Francis as if he was the scapegoat [for] all the failures of the church or of society." "We are in the church at a change of epoch,"            Cardinal Pierre said. "People don't understand it. And this may be the reason why most of the young priests today dream about wearing the cassock and celebrating Mass in the traditional [pre-Vatican II] way." "In some ways, they are lost in a society which has no security, and all of us when we feel lost look for some security," he said. "But which kind of security?" The cardinal recalled that Pope Francis declared, "my security is Jesus." He added, "It's not the church that will protect me. It's not the habit."….(Source)
Francis calls Catholic theologians to a "cultural revolution"
Will the Church and its universities help promote the pope's theological vision?
Limited Extract from Massimo Faggioli, Subscription Journal La Croix International, 16 November 2023.
The first session of the Synod of Bishops' assembly on the future of the Church has brought to the surface the gap that exists between Pope Francis' idea of synodality and how some Catholic theologians understand it – even those theologians that have enthusiastically welcomed his pontificate as a much-awaited turn in the orientation of Church teaching for a more dialogical relationship with the world and the "existential peripheries".             The Jesuit pope's anti-elitism keeps a him at a safe distance from academic theologians. But, at times, he has issued important statements about theology's role in the Church. Some notable examples include his letter in 2015 to the Grand Chancellor of the Catholic University of Argentina; his publication in 2017 of Veritatis Gaudium, the apostolic constitution on ecclesiastical universities and faculties; and his address in 2019 to the Pontifical Theological Faculty of Southern Italy. Three days after the conclusion of the Synod assembly's first session, Francis also issued Ad theologiam promovendam, a "motu proprio" to approve the new statutes of the Pontifical Academy of Theology….(More)
Australia's Archbishop Costelloe: Cardinal Newman's 'development of doctrine' key to understanding synod
Gerard O'Connell, America – The Jesuits Review, 13 November 2023
"I don't think we experienced the inversion of the pyramid model of the church at the synod; rather we experienced a different model altogether of the church," the Australian archbishop Timothy Costelloe, S.D.B., one of the president delegates of the synod, told America's Vatican correspondent in this exclusive interview in Rome on Oct. 30. A member of the Salesian order, Archbishop Costelloe has been archbishop of Perth in Western Australia since Pope Benedict XVI appointed him to that post in 2012. The 69-year-old archbishop is the president of the Australian Catholic bishops' conference, served as president of the Plenary Council of the Australian church (2021-22) and is a member of the preparatory committee for the synod………(HERE)
---
The Synodal Journey Continues But course corrections are needed.
Extract from Massimo Faggioli, Commonweal, 8 November 2023
The first assembly of the Synod on Synodality in October left us with some important certainties as well as a few uncertainties. One of the certainties is that synodality is not an experiment (even if the form of the recent assembly is somewhat experimental). Indeed, synodality is a long-forgotten way for the Church to gather, listen, and make decisions in the service of the Gospel. It is a moment of ressourcement in the tradition of the Church—a reconnection with an important and very real part of its past.            Another certainty is that this assembly differed fundamentally from the twenty-nine that the Bishops' Synod have celebrated since 1967, after the creation of the new institution by Paul VI during the last session of Vatican II in September 1965. Not just because it's part of the long "synodal process" begun in 2021 and set to conclude with the second assembly in October 2024; it's different as well because of the position the Synod occupies among the turning points in Catholic history in the last two centuries…..(More).    Photo: Pope Francis blessing conclusion Synod CNS, Vatican Media, Commomeweal 20231108
Pope Francis' new relational theology
Francis has catapulted Catholic theology into the open space of no longer determining its own position solely from the sources of Scripture and Tradition
Limiuted Extract from Christopher Longhurst, New Zealand, Subscription Journhal La Croix International, 7 November 2023
On November 1, 2023, Pope Francis issued the "Motu Proprio" Ad theologiam promovendam indicating how theology today "is called to a turning point, to a paradigm shift." The pope signalled how this shift must foster a "fundamentally contextual theology" based on a nexus between relationships, experience, and no longer being self-referential. The following offers a brief exploration of these features to help appreciate Francis' call for a more open and forward-thinking theology today. Theology's new relational basis rests – dialogue According to Francis, theology's new relational basis rests in dialogue. He said theology "cannot but take place in a culture of dialogue and encounter between different traditions and knowledge, between different Christian confessions and different religions, openly confronting all, believers and non-believers." This perspective has significant consequences. The central presupposition of a theology of dialogue is that anyone can understand what is believed about God more deeply when they open themselves to the truth statements of all religions. However, not only has Francis promoted the importance of theology across religious borders, but for him, theology is no longer only "faith seeking understanding." Non-believers or people without faith are to be involved. Therefore, Francis has not only cast the Catholic theology net into the fresh waters of other faith traditions, but he has also overcome the risk of excluding people who do not have faith. For Francis to undertake this theology across religious borders, we "will have to face the profound cultural transformations" that society is undergoing. Those transformations affect us all. Intentionally or not, the pope has made theology relevant for everyone. Concrete human experience…..(More) Photo: Michael Kooiman, La Croix Int, 20231107
Fifteen hidden gems in the Synod on Synodality report
Extract from Religion New Service (November 2023)

At the Synod on Synodality, the Western media focused on a limited number of hot-button issues — women's ordination, married priests and blessing of gay couples. But hidden in the synod participants' 40-page synthesis are some surprising gems that could lead to significant reform in the church.             The first is a new stress on lay involvement. Compared with other Christian churches, the Catholic Church is very hierarchical. This synod, especially the conversations at roundtables, was structured so that lay voices, including women and young people, were heard and respected. "Synod path called by the Holy Father is to involve all the baptized," the report notes. "We ardently desire this to happen and want to commit ourselves to making it possible."             Secondly, the synod promotes "Conversation in the Spirit." The term refers to a practice that "enables authentic listening in order to discern what the Spirit is saying to the Churches," the report explains, adding that "'conversation' expresses more than mere dialogue: it interweaves thought and feeling, creating a shared vital space."              RELATED: Synod on Synodality report is disappointing but not surprising Third, the report acknowledges disagreements and uncertainties.       In the past, the hierarchy tended to cover them up, presenting a united front to the faithful and the world. But on its first page the synod's report acknowledges "The multiplicity of interventions and the plurality of positions voiced in the Assembly," and admits "that it is not easy to listen to different ideas, without immediately giving in to the temptation to counter the views expressed."            In each following chapter, any disagreements and uncertainties are listed under "matters for consideration" that "require deepening our understanding pastorally, theologically, and canonically."             The report also acknowledges its divides. "The Church too is affected by polarization and distrust in vital matters such as liturgical life and moral, social and theological reflection," it reads. "We need to recognize the causes of each through dialogue and undertake courageous processes of revitalizing communion and processes of reconciliation to overcome them."…..(Source). Image: Synod on Synodality, Religion News Service
---
Synod delegates told expected tensions 'part of the process'
Extract from CathNews, National Catholic Reporter, 10 October 2023.
The theme of "communion" and how the Church might provide greater welcome to all of its members is the focus for the 460 participating bishops and lay members of the Synod on Synodality this week. Source: NCR Online.
The delegates of the October 4-29 Synod of Bishops will discuss that theme throughout the week, and also to discuss how Catholics can improve relations with other Christian denominations. "If we act like Jesus, we will testify to God's love for the world," Luxembourg Cardinal Jean-Claude Hollerich, the Synod's relator general, said yesterday. "Failing to do so will make us look like an identitarian club." Laying out the themes for the week ahead, the cardinal recalled the Pope's recent and now-often cited mantra that the Church should be open to "todos, todos, todos" ("everyone, everyone, everyone"). "Jesus extended this communion to all the sinners. Are we ready to do the same?" he asked at the beginning of the second week of Synod meetings. "Are we ready to do this with groups which might irritate us because their way of being might seem to threaten our identity?" Cardinal Hollerich's remarks marked the start of the second phase of the Synod's discussions. The assembly's small group discussions this week, he said, will consider questions regarding ecumenism, interreligious dialogue and ecology, among other topics. While the Synod sessions are generally being held in private, the Vatican is offering a livestream at the beginning of each phase of discussions, which are being termed as "modules." Cardinal Hollerich, a Jesuit, told the delegates he had been warned that tensions inside the Synod hall will begin to rise this week as the body considers more contentious topics. Toward the end of the week, the assembly is expected to begin discussions on themes including the possible ordination of women as Catholic deacons. "We are not afraid of tensions," he said. "Tensions are a part of the process, as long as we consider ourselves to be sisters and brothers, walking together."…(More). Photo: Cardinal Jean-Claude Hollerich SJ introductory remarks Synod, CNS Lola Gomez